We hiked from Mammoth Mountain Inn to Minaret Summit, then snowshoed to Peak 10,242 Provisional via San Joaquin Ridge. Here are some quick notes on what we found:
Between Mammoth Mountain Inn and Minaret Summit, we did not use snowshoes on our ascent or descent.

Once the snow goes through several thaw and freeze cycles, snowshoes (traction) might be more useful.

We used snowshoes from Minaret Summit to Peak 10,242 Prov. Until about 10,125 ' (false summit), there were alternating areas of hard packed, wind-swept snow and powder.

Above 10,125′ snow coverage was very thin in most areas, until we hit the very top of Peak 10242′.

There were snowmobile tracks all the way to Peak 10,242.
Clicking on the link or photo below will bring you to page with more photos.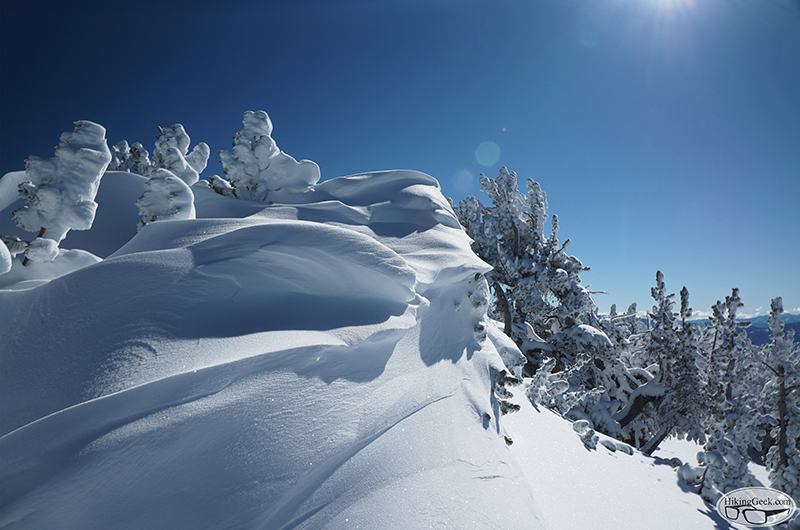 Trail & Snow Conditions: Minaret Summit & Peak 10,242′ Provisional