Quick trip report.
First off, our route ended up being way different than anticipated. My husband injured his leg on Thursday and that slowed us down a lot. He insisted on going, though. He also insisted on visiting Lang Mine and Quail mountain, so instead of going in from the NE and looping back, we went in from the SE, swung past Lang Mine, chugged up Quail Mountain, slithered down the NW slopes, tumbled into a sandy wash with enough space to stay the night, and set out for the cell coverage area the next day. We didn't have a lot of time up there, unfortunately. We've since talked it over and we're planning on returning in early March & sticking to a real game plan this time!
Here's some pictures to give an idea of terrain. First, my husband contemplates the wash leading to Lang Mine. This terrain is typical of washes we encountered on our trip.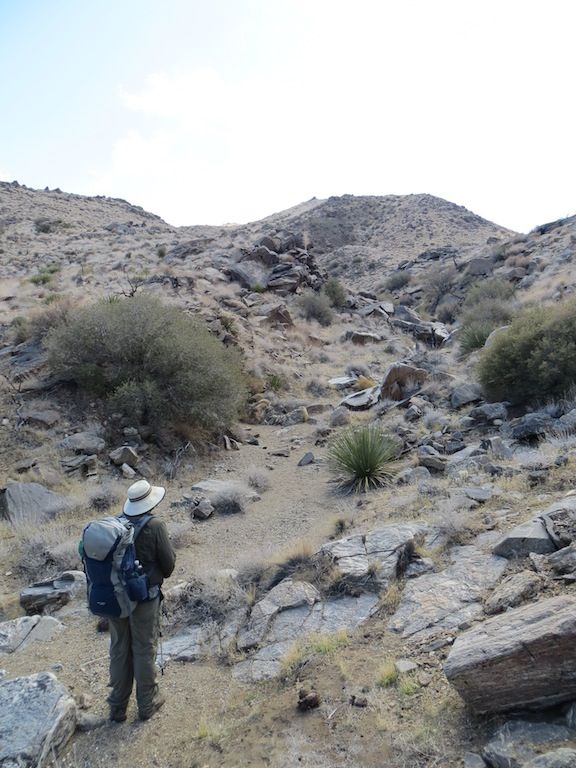 View from Quail Mountain. If it is 90 degrees out and you just chugged up a steep ridge, would you say "onward!" or would you say "back to my car!" ?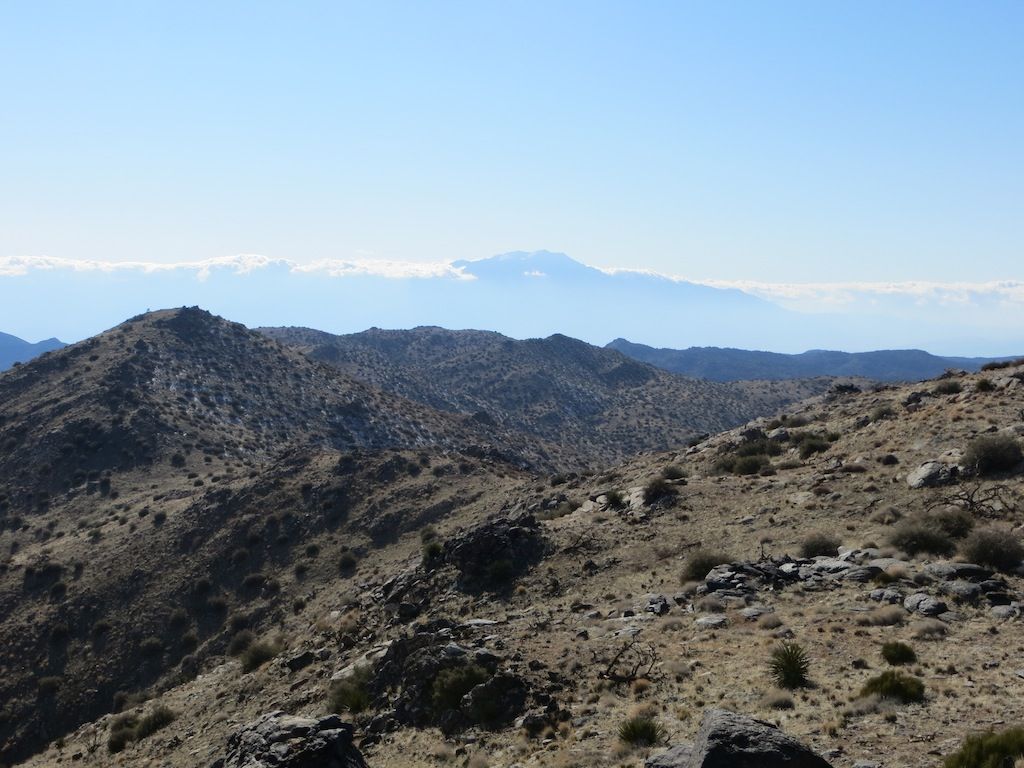 Our home for the night. Henry Shires makes an excellent product. Our tent sleeps three, though in our case it sleeps two who like their room, and also their packs, boots, etc. Note the snow on the slope. It was Really. Quite. Cold. I estimate it got down to 26 or 25 that night. Thank goodness our sleeping bags zipped together. Tent condensation froze inside and out.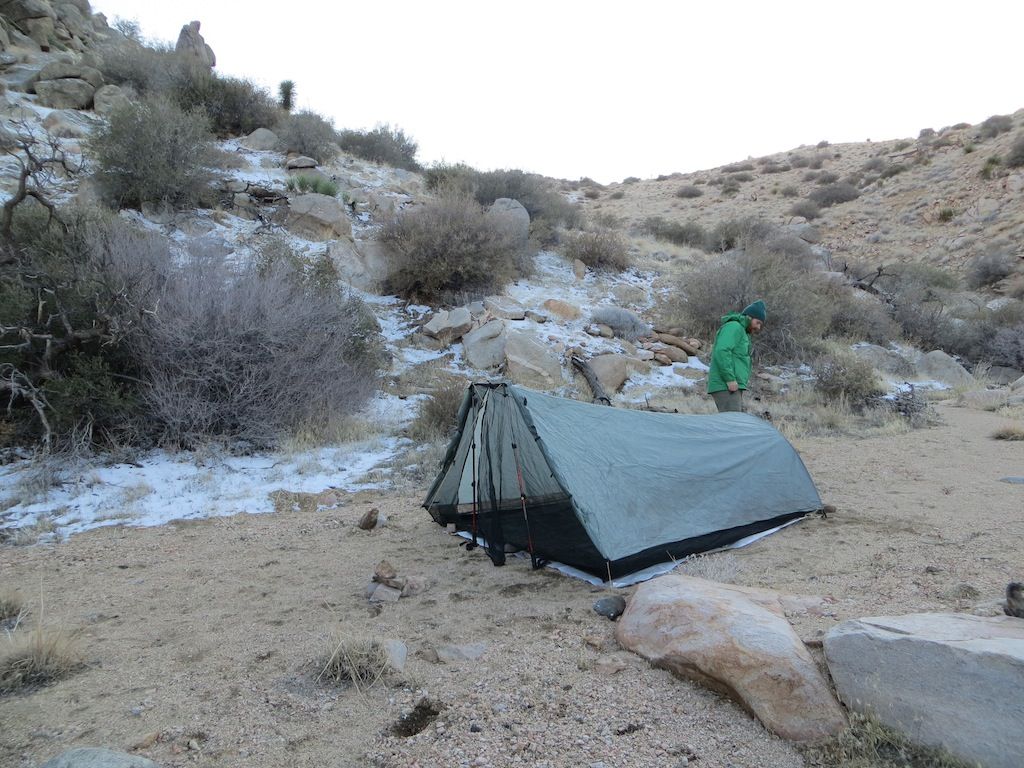 We found loads of these antlers: five or six different ones.
The closer we got to the cell area, the more snow on the ground.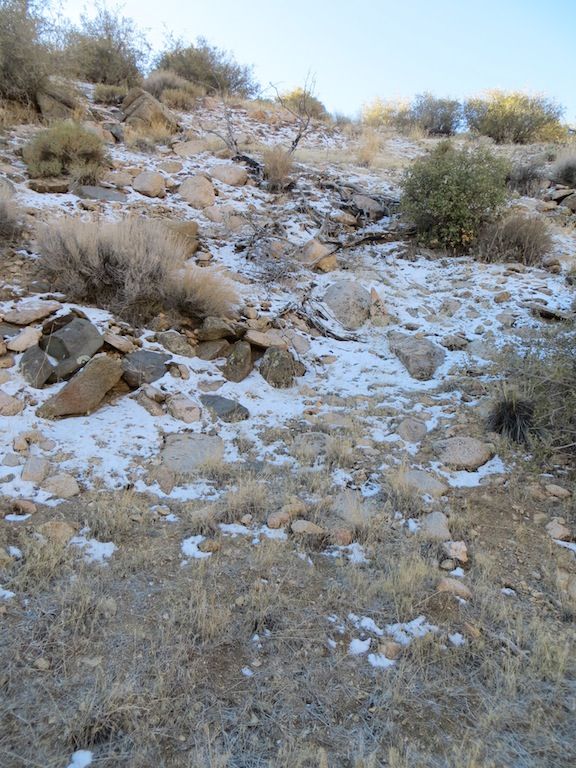 Washes offer an easy route to a point. These 5-foot waterfalls were not uncommon. If you have a compromised leg, I don't see how you hop down too many of these.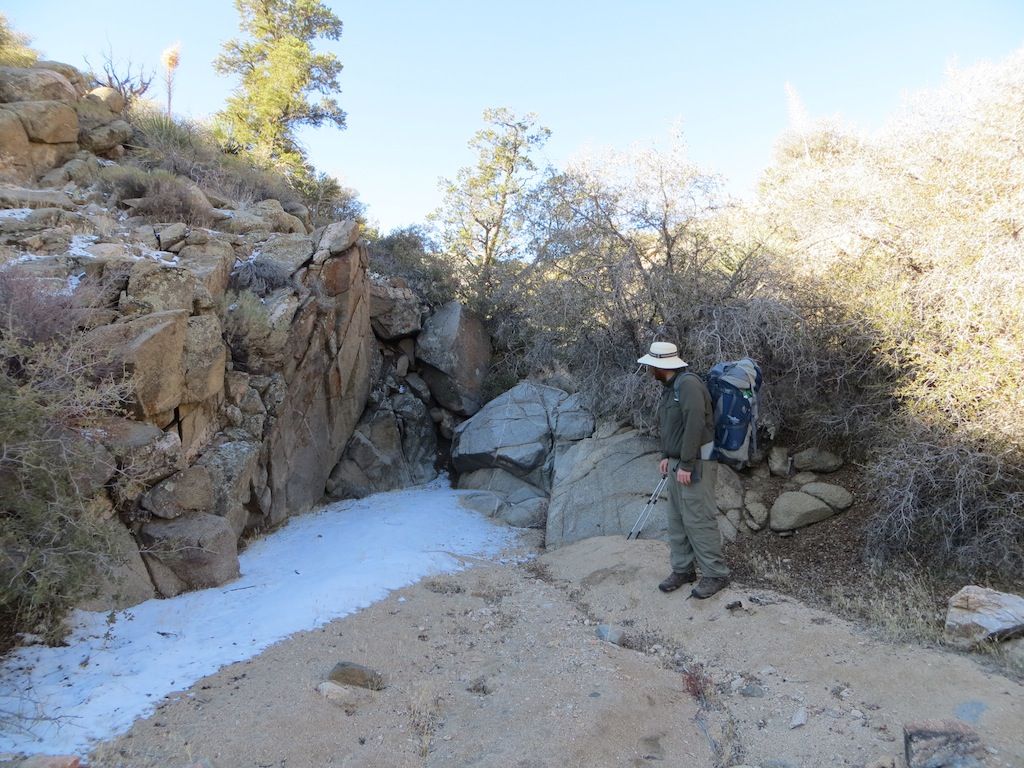 Representative of the slopes south of the cell coverage area. Rugged. Hiking poles and boots with good tread seemed essential.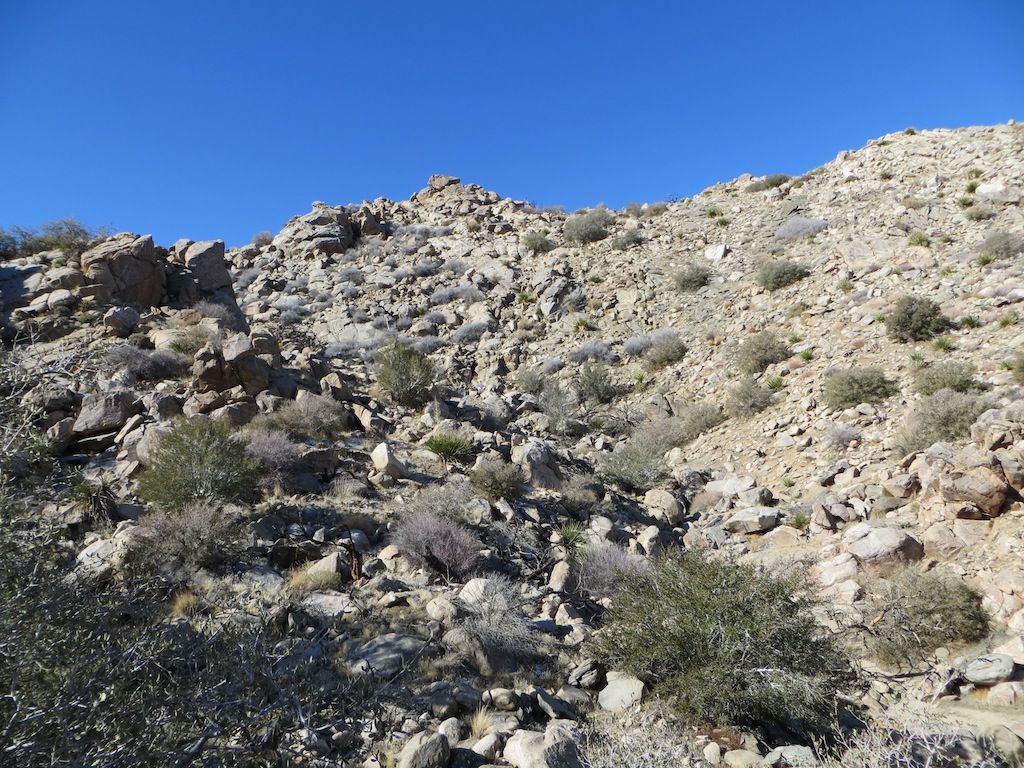 The cell area contains loads of jumbled rock piles with what seems like good shelter from the elements. I peered into around a dozen of these, with no success.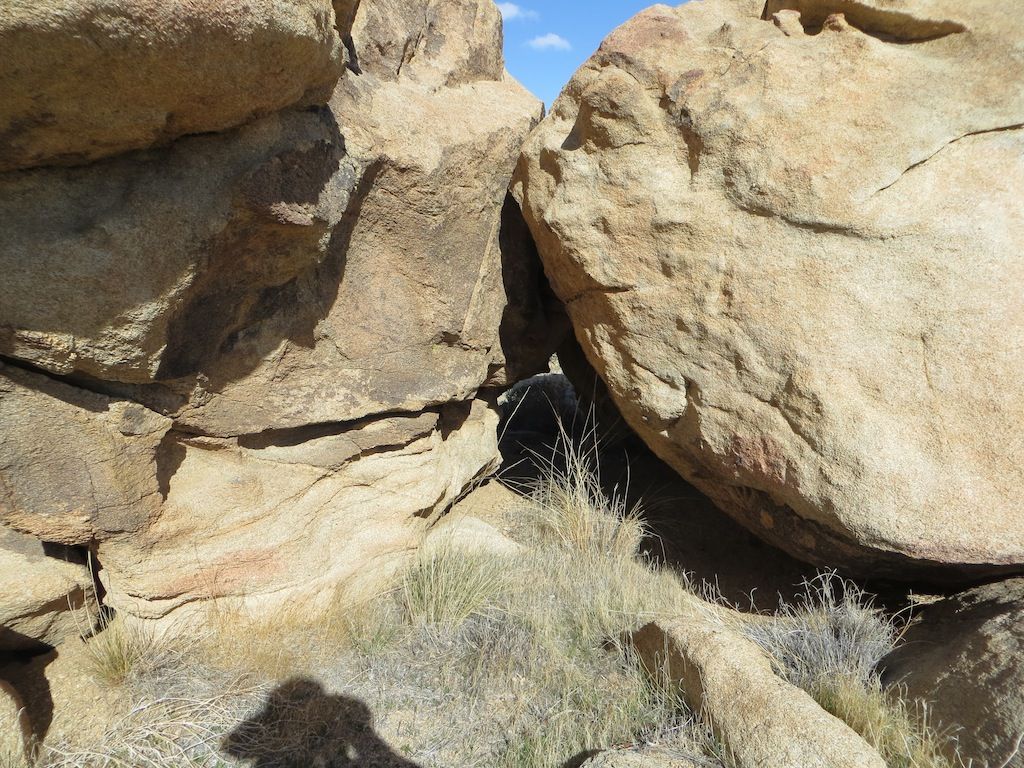 Big Horn leftovers. There was another cream-colored long bone nearby, but it all seems to be from the same sheep - definitely not human. To make sure, I spent time poking around the area and didn't find a trace of anything interesting, apart from the usual dead Mylar balloons.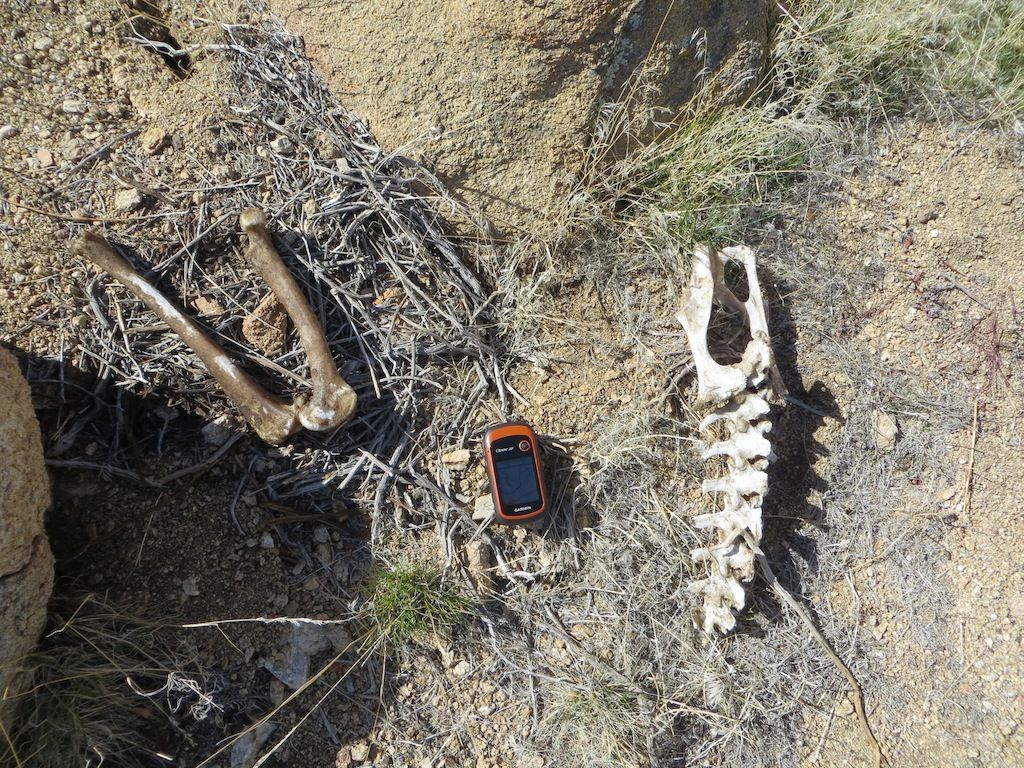 Another apparent good afternoon shelter spot: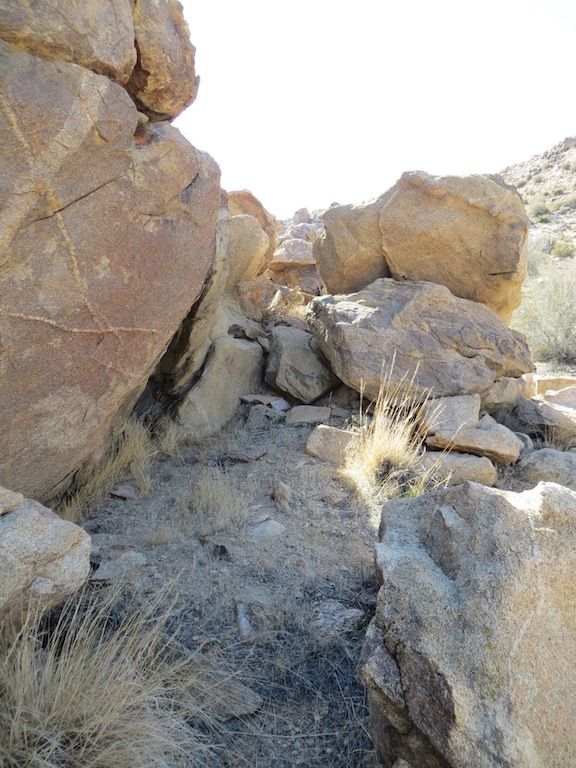 And another:
This is our descent back into the flats. We crab-walked down the shiny rock and we also had to drop packs and hand them down for a while. These slopes are not for anybody other than the able-bodied. Smith Water Canyon is worse. I peered down into it and sounded a hearty "No way!"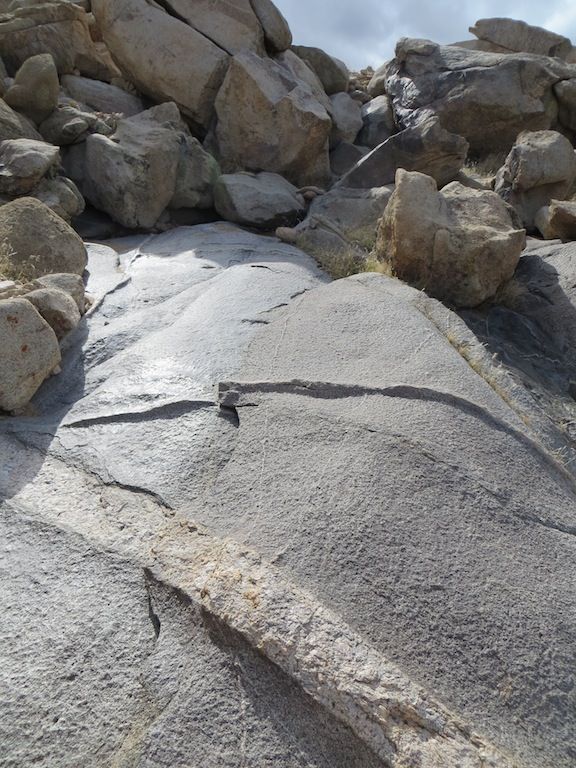 Gazing to the side on the descent. Even steeper and scarier in person.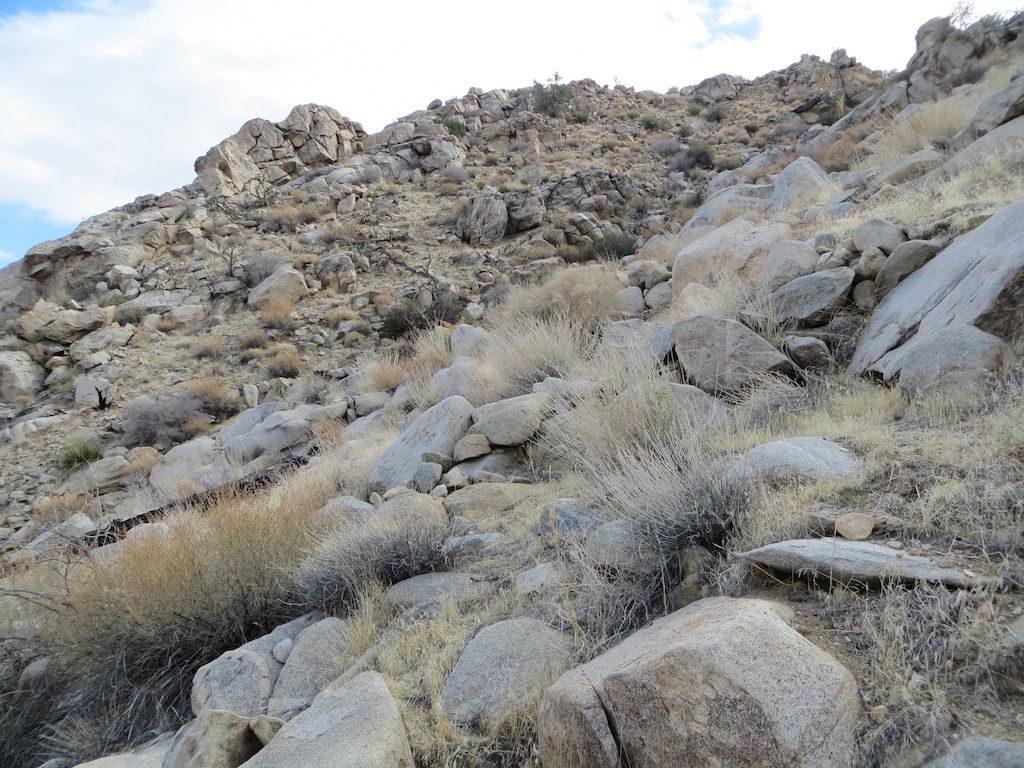 Quick & dirty trip overview. The grey track at the bottom is day 1, the red track is day 2. The grey above the red is from an older trip, only noticed after I already uploaded the screen cap!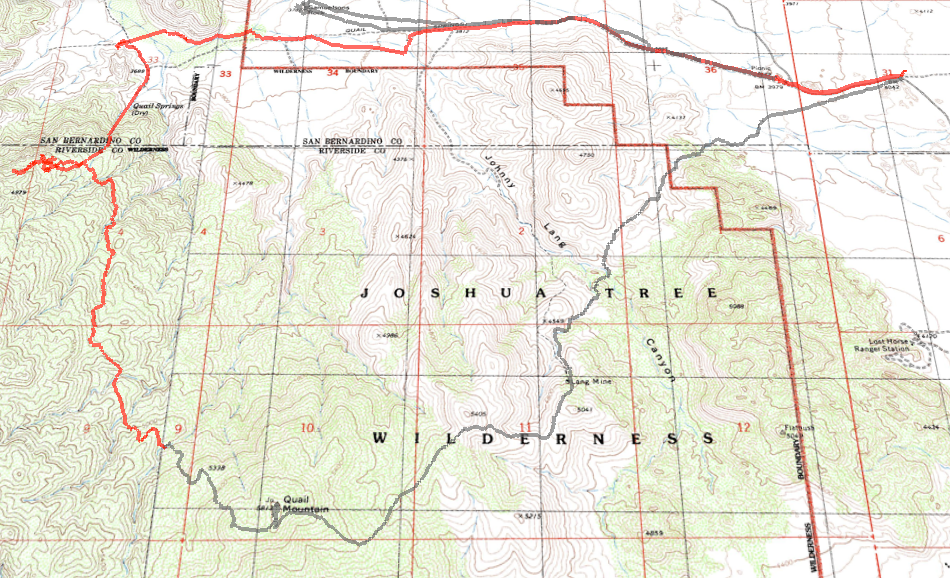 [/img]